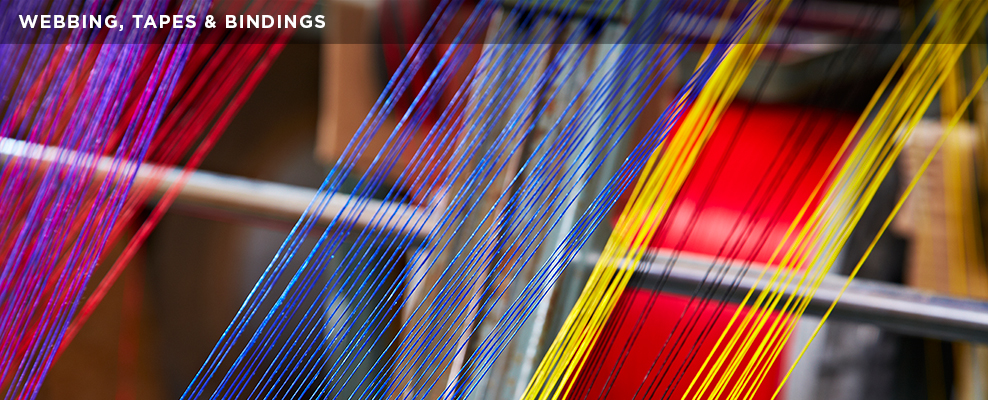 WEBBING, TAPES & BINDINGS
In addition to our extensive manufacturing facilities within our Keighley factory, we have developed strong partnerships, with a small number of like minded factories overseas. This enables us to offer a comprehensive range of webbing, tapes and binding, made from a variety of yarn; polypropylene, polyamide (nylon), polyester (textured & filament), rayon, aramid, glass and cotton.

We can offer general webbing & binding products, through to specialist bespoke narrow fabrics, we enjoy the challenge of taking an idea from concept through to completion. This is achieved by focused customer service, with a flexible approach, enabling us to offer competitively priced products with commercially viable minimum quantities.