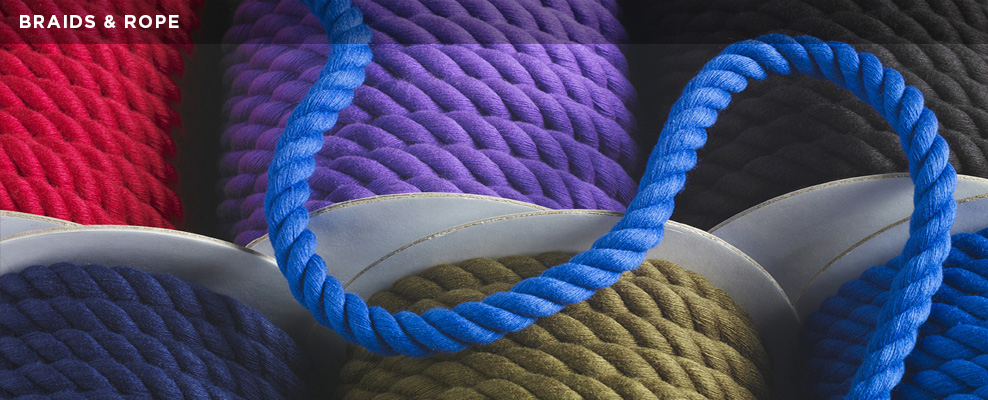 BRAIDS & ROPE
In addition to our wide range of webbings and tapes we also supply Braided Cords and Twisted Ropes.

The cords are available in various colours, diameters and materials and are all made to order.

We also offer Twisted Rope in both 8mm and 12mm in a range of colours available from stock.