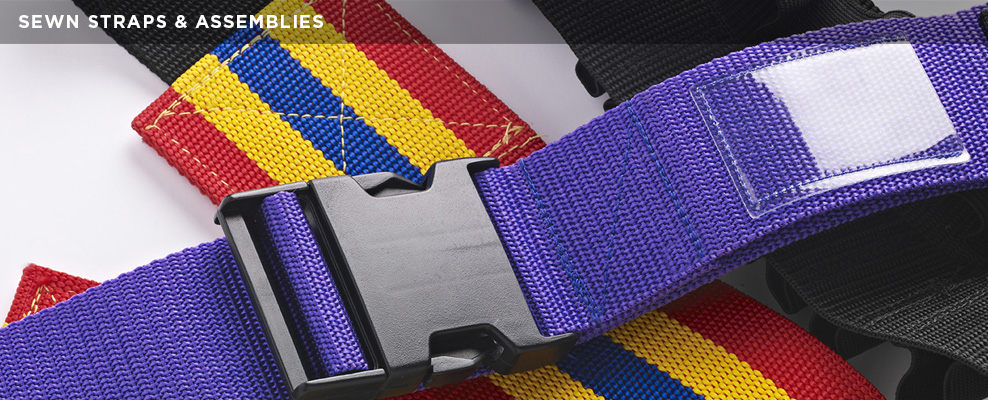 SEWN STRAPS & ASSEMBLIES
Hattersley Aladdin has many years' experience in manufacturing a wide range of sewn straps, webbing assemblies and finished products.

We pride ourselves in our ability to take narrow fabric products to the next stage of conversion, or indeed to completed and finished products.

These can range from the most basic of strap with buckle, to much more complex webbing assemblies or harnesses incorporating a range of fittings and fasteners.

We can offer a complete service, with advice on design and suitability of components, right through to completion and specialist packaging if required.

Whether you are just looking for a few units or many thousands, let Hattersley Aladdin be your first port of call.